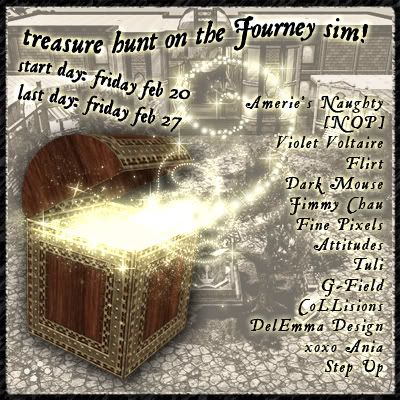 ATTENTION:

All items below are from the hunt on the Journey sim! Not all hunt items are included!! If you wish for SPOILER info, I've included the coords to each treasure chest in the COMMENTS. Do NOT look at them unless you want the locations!!
Items below are not sorted by hunt item # -or- store name. I simply threw a batch together of my favorites!

I hope you all enjoy the hunt and the items, I know I did!!!